At WISH Cleveland, our writing and commitment to helping create a more peaceful, loving world is often influenced by what we are reading. This post is part of an ongoing series where we hope to introduce readers to books and authors that have changed, delighted and inspired us.
As educators emphasize how important early childhood interactions are to future development, let's make sure our young children are learning empathy and cultural understanding.
Along with teaching my two-year-old daughter how to share, pick up toys and NO hitting or pinching, I'm also stocking her bookshelf with selections that help her think beyond her situation. As a first-time mom, I'm constantly amazed by how much she's absorbing and doing. With such pure joy for learning, now is the time to begin sharing key life lessons.
One of my favorite books we read (and my toddler enjoys, too) is Whoever You Are, written by Mem Fox and illustrated by Leslie Staub. The front cover of our version notes it's a "Reading Rainbow" book. Children of the '80s like me (and many have young kiddos now) will understand the nostalgia this PBS television show brings to mind. And let's not forget the joys of host LeVar Burton.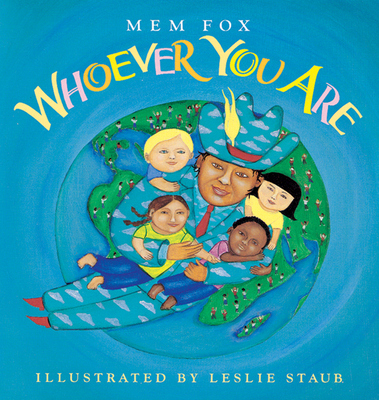 Every page is filled with diverse children from around the world. The message is clear: our languages, skin color, lands, lives and schools may be different, but our hearts and emotions are the same. We all cry, laugh, and feel joy and pain. My daughter points and says "crying" to the child with tears and giggles when she sees the children laughing. She says "boo-boo" to the boy with a scraped knee and then points to her own knee, which at this age often has small injuries. It's clear she's learning how to grasp these emotions.
The illustrations don't make the children look picture-perfect, which gives it a more realistic, relatable feel.
At the end, the story reminds us that, "Smiles are the same, and hearts are just the same – wherever they are, wherever you are, wherever we are, all over the world."
Purchasing Whoever You Are from this link contributes 4 percent of the cost to support the WISH Cleveland community.